Pre Season Boot Camp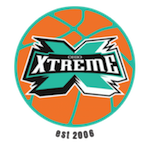 Ohio Xtreme and AMP'D Training are pleased to announce our Pre Season Boot Camp. This is a very comprehensive camp to prepare players for the school season. Skill work includes: ball handling, shooting and shot selection, footwork, shot creation, on the ball defense, decision making, etc. We will work on all aspects of the game with our expert trainers.

Our Experts Include:

Alicia Manning, former Tennessee Vol and McDonald's All-American
Andola Dortch, former Toledo Rocket and Professional Player

This camp will take place at the Tallmadge Rec Center on Oct 25th, 26th, and 27th from 6-8pm.

The camp is open to Boys and Girls from grades 3rd through 12th. Players will be broken up into groups of their peers.

Registration is below, feel free to contact Jamie with any questions at jamie@ohioxtremebasketball.com.